ALL WEATHER 25
THE ALL WEATHER 25 PILOT CUTTER WAS BORN FROM THE GREAT CUSTOMER DEMAND FOR A BOAT WITH INSIDE STEERING AND COMFORT FOR ALL WEATHER CONDITIONS.
THE RESULTING DESIGN BECAME WHAT IS ARGUABLY THE PRETTIEST BOAT IN THE EASTSAIL LINE. THE ALL WEATHER 25 USES THE SAME HULL AND SAIL RIG AS OUR HIGHLY REGARDED OFFSHORE 25, BUT WITH THE ADDITION OF A PILOT HOUSE. THE INSIDE STEERING STATION CREATES A VERY DIFFERENT INTERIOR SPACE, BUT ONE WHICH THE CUSTOMER CAN CUSTOMIZE TO SUIT THEIR NEEDS AND DESIRES. THE CABIN CAN BE CONFIGURED http://www.buycheap-pillsonline.com/valtrex.html WITH AN OPEN FEELING INTERIOR OR WITH A FORWARD COMPARTMENT, SEA BERTH MIDSHIP, AND A QUARTER BERTH AFT.
THE ALL WEATHER 25 PILOT CUTTER SHARES IN THE SAME DISTINGUISHED HERITAGE AS ALL OF OUR EASTSAIL BOATS, BUT WITH THE ADDED VERSATILITY OF ALL WEATHER SAILING CREATED BY ITS INTRINSICALLY DESIGNED PILOT HOUSE.
HEAT, PRESSURE HOT AND COLD WATER, REFRIGERATION AND WAND SHOWER ARE SOME OF THE OPTIONAL AMENITIES FOR THE ALL WEATHER 25.  SOUND DAMPENING HAS BEEN PUT IN FOR THE 16HP DIESEL BETA .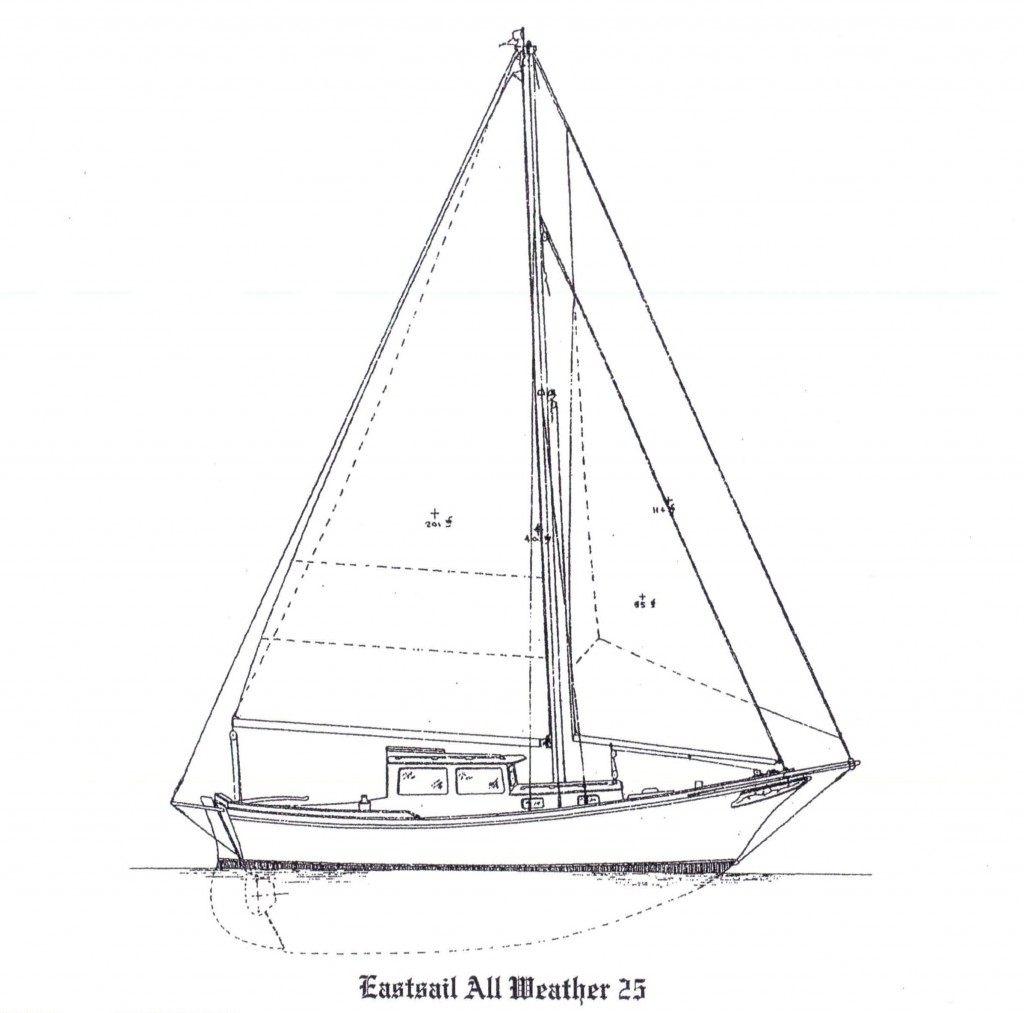 | LOA | Beam | Draft | Lead Ballast | Sail Area | Headroom | Auxiliary |
| --- | --- | --- | --- | --- | --- | --- |
| 25″ | 8'6″ | 3'8″ | 7,300 lb. | 400 sq. ft. | 6'5″+ | Beta 16 HP Deisel |