OFFSHORE 25
THE OFFSHORE 25 IS OUR RUGGED, TRAILERABLE, POCKET CRUISER OF TRADITIONAL LINES CARRYING A FULL KEEL AND FULL HEADROOM, DESIGNED FOR THE LONG VOYAGE.
IT IS POSSIBLE TO PURCHASE A SMALL BOAT SUITED TO LIMITED COASTAL CRUISING WITHOUT MUCH DIFFICULTY, BUT WHEN ONE BEGINS TO THINK OF EXTENDED OFF-SHORE CRUISING, IT IS DIFFICULT TO FIND A SMALL BOAT THAT IS SUITABLE.
SEVERAL NOTED http://www.mentalhealthupdate.com/ritalin.html NAVAL ARCHITECTS WERE ASKED TO ACCEPT THE ASSIGNMENT. ALL BUT ONE REFUSED WITH THE TYPICAL COMMENTS, "STRETCH IT OUT" OR "YOU CAN'T DO WHAT YOU'RE TRYING TO DO IN A 25-FOOTER." ELIOT SPALDING, N.A. SAID, "YES IT CAN BE DONE."
THUS THE EASTSAIL EMERGED AS A WORLD CRUISING CUTTER.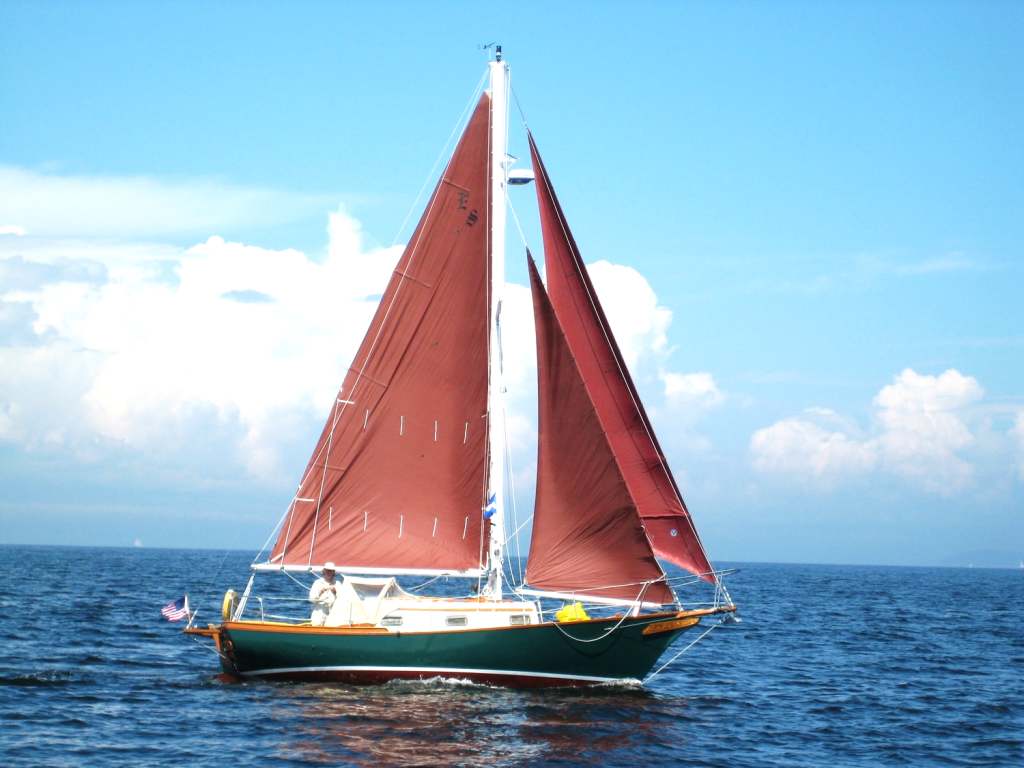 | LOA | Beam | Draft | Lead Ballast | Sail Area | Headroom | Auxiliary |
| --- | --- | --- | --- | --- | --- | --- |
| 25″ | 8'6″ | 3'8″ | 6,800 lb. | 400 sq. ft. | 6'+ | Yannar 14 HP Diesel |