WEEKENDER 22
40 YEARS AGO, WEEKENDERS WERE VERY POPULAR.  THEN THE TREND WAS FOR LARGER CRUISING BOATS SUCH AS THE 55 OR 60 FOOTER.  IN THE LAST FEW YEARS, DAYSAILERS HAVE COME INTO VOGUE BECAUSE OF TIME RESTRAINTS.  NOW WE HAVE THE 30 AND 40-FOOT DAY SAILOR FOR $100,000 TO $250,000 OR MORE.
IT SEEMS THE NEXT STEP OF DAYSAILERS TODAY WOULD BE THE WEEKENDER BUT AT A MORE REASONABLE COST.  THUS, THE EASTSAIL WEEKENDER WHERE ONE OUT SAILING CAN GET OUT OF THE WEATHER BUT CAN ALSO EAT AND SLEEP ON BOARD FOR A MINI american pharmacy online no prescription CRUISE OR VOYAGE.
WE TOOK THE WELL REVERED DAYSAILER AND CONFIGURED THE CABIN AND INTERIOR TO A COMFORTABLE WEEKENDER.  WE KNOW FROM LONG EXPERIENCE AND ESPECIALLY COMING FROM THE LINES OF A PILOT SCHOONER SHE IS A GOOD SAILOR – ESPECIALLY ON ROUGH WATERS.
WE HOPE TO MARKET THE WEEKENDER FOR UNDER $75,000 DEPENDING ON WHAT IS ADDED BUT WE OFFER A RUGGED SAILING BOAT THAT HAS SOME COMFORTS AT A REASONABLE PRICE.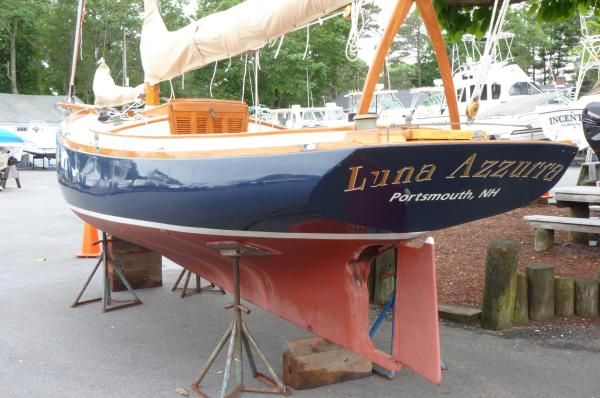 | LOA | Beam | Draft | Lead Ballast | Sail Area | Headroom | Auxiliary |
| --- | --- | --- | --- | --- | --- | --- |
| 22'2″ | 7'9″ | 2'3″ | 1,100 lb. | 307 sq. ft. | 5'4″ | 12 HP Auxilliary Outboard Diesel or Electric |